Meet the Pros | Kristyn Hogan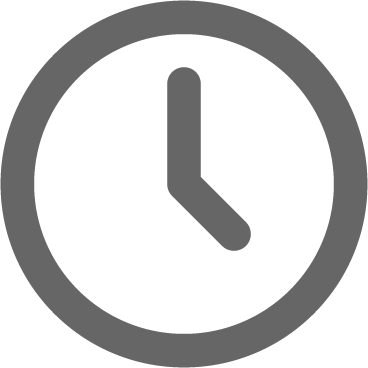 August 2, 2013
Company:
Kristyn Hogan – Matt & I have know each other since we were 13 years old and have been married for 6 years. We love being partners in life and in our work but because of our business name, I get most of the credit, which he seems to be okay with. 🙂
We're Known for: 
Sprited, Fresh & Timeless wedding photographs.
What we do for fun (when not working):
We love a good strategy game, comedy or book. But right now most of our free time is taken up by our sweet little 11 acres in the countryside, where we are building our home and learning how to raise a few chickens!
Favorite Nashville Area Hang:
Percy Priest Yacht Club! Matt & I love to sail and often when there is good wind and free time, you'll find us there.
What got you in to photography? And what interested you in shooting weddings?
My mom always loved photography when I was a child so I started learning in the dark room when I was about 12. I fell in love and ended up studying photography in college and photographed my first wedding at the age of 18. It's been 10 years since that first wedding and it's been such an incredible journey doing something I love so much.
What should a couple look for in a wedding photographer? 
First & foremost, I think you should connect with your photographer. Not only their work but their personality. They'll be around you a lot on one of the most important days of your life, so you want to enjoy being around them, just like every other guest at your wedding! Beyond that, a solid reputation, professional business practices and a respectful, joyful attitude are invaluable when it comes to not only your wedding photographer but all your wedding vendors. It's a day you can't just do over and having professional people who care about you and make you feel well taken care of is priceless. 
Do you have any advice for brides and grooms who are uncomfortable in front of the camera? 
I always say being uncomfortable in front of the camera at first has no affect on our photographs because we are not photographing poses or "looking good." We're documenting relationships, love and honest joy. While you may feel awkward in front of a camera and not know what to do with your hands or how to look, you know how to love each other and that's all we need to capture beautiful memories. Plus, we like to laugh a lot, which helps!
Where is the most unique location you have shot a wedding?
We've photographed weddings in Barbados, Aruba, Jamaica, Mexico, the Bahamas, Florida, Colorado, Connecticut, all over the Midwest and of course, home sweet home Tennessee, so it's really hard to pick one! As much as we have loved traveling the world to photograph weddings, some of our favorite wedding memories have been of our amazing couples here in Tennessee. Nashville welcomed us with open arms when we moved here years ago and the people & weddings here have truly stolen our hearts. 
Your brides seem to always have the BEST wedding shoes! What are some of your favorites?

It's no secret I think a bride should have a fabulous pair of shoes on her wedding day. 🙂 There is just something about having an amazing pair of shoes on your wedding day and I love that while you don't really have an excuse to wear your wedding dress out ever again, certain occasions allow for those shoes to be brought out again. A piece of the wedding day that carries on with you. A few of my favorites…
We've seen some great engagement shoots from you – how do you choose such unique locations?
I love engagement sessions! I love that these sessions give our couples a couple hours out of the craziness of wedding preparation and working to just be together. To soak in this time in their lives and celebrate who they are together, as they are about to embark on a crazy wonderful adventure together! With that in mind, we always pick a location that reflects who they are together…what they enjoy doing together, what is meaningful to them. Sometimes it's as simple as a beautiful field and other times it's more extravagant, but it's always, always a reflection of some part of them. When they look back on the photographs years from now, we want them to remember what this amazing time in their lives felt like and what great love they share. 
What shots would you share with us to best represent your wedding work?

On a wedding day, our focus is always to capture the amazing details, classic portraits and true relationships. While our portfolio is full of gorgeous details and timeless portraits, what I think is most important is the story of love on a wedding day. These photos represent that to me…a girl from South Africa & a boy from Australia meet on a boat in the Caribbean and elope in Nashville. The bride's grandmother who just turned 102 years old resting her legs after doing a zumba workout right before the wedding. Priceless. The first look between two of the sweetest people you will ever meet. That kind of love lights up the world. And one of my favorite moments on a wedding day, right before the bride is walked down the aisle. We are so very honored to capture these memories. 
My website: 
My blog:
Facebook:
www.facebook.com/NashvilleWeddings
Twitter:
Phone:
615-962-3449