Meet the Pros | Guitarist Rob Higginbotham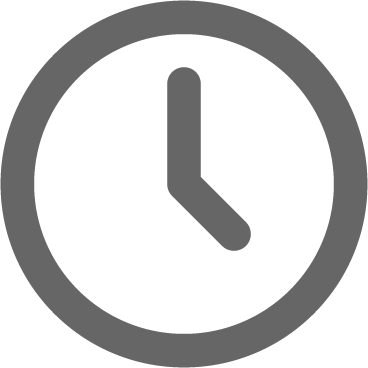 December 7, 2012
The Company:  Nashville Wedding Guitarist
Name:  Rob Higginbotham
I'm Known for: Solo Classical Guitar versions of almost every song imaginable
What I do for fun (when not working):  Come up with songs to our favorite children's stories with my 7 year old daughter Bella: https://www.youtube.com/watch?v=XLBkdxJYYjQ&feature=channel&list=UL
Favorite Nashville Area Hang: Barista Parlor, Dose, Franklin Theater, the Ryman, Schermerhorn Symphony Hall
Favorite Music: Punch Brothers, just about anything that Edgar Meyer, Chris Thiele or Yo-Yo Ma is involved in, Bela Fleck, Arvo Pärt, Sufjan Stevens, Manuel Barrueco, Steve Reich, The Civil Wars, The Arcade Fire, Sigur Ros, Stevie Wonder, Frou Frou/Imogen Heap, Adele, Andrew Bird, the list goes on…
What do you enjoy about doing weddings?  I love playing classical guitar, and, specifically for weddings, I love adding the emotional element to the ceremony, leading up to the passion and excitement of the bride's entrance.  I get to be the soundtrack, the film score, of this great event in people's lives.  It's always an honor.
What should every couple think about when choosing a musician for their ceremony?
First of all , I would decide on the ensemble.  You want to reflect the tone of your ceremony,  whether it is relaxed and contemporary, traditional and elaborate, or somewhere in between.
For the fanciest setting, it's hard to beat a string quartet or trio, or a string trio with trumpet.  A good quartet will run about $800-$1,000, and will have a very set repertoire (song list).  Any unusual additions (like your favorite Lady Gaga song) can be difficult and expensive to incorporate (up to $100 per song for arranging) and might not work very well, so best to stick to traditional choices here.
If you are looking for something a little simpler, a solo musician, guitar or violin, will cost around $200-$250 for a ceremony.  Harpists are usually more expensive as they are heavy and difficult to transport.  Piano is another option, and electric pianos sound pretty good nowadays, and are much more portable than their acoustic counterparts, which would have a cartage  fee.
In between the quartet and solo musician would be a duo, for example guitar and violin.  With both the solo and duo options, you have a lot more choices available for songs.  Contemporary songs like "I'm Yours" and "Lucky" by Jason Mraz sound more at home on guitar than they would with a string trio, but Canon in D and the Bridal March both sound equally suited for classical guitar as well.  I usually charge between $10 and $25 for unusual songs (like 'You and I' by Lady Gaga, a recent request), but since I've been doing this awhile, I have hundreds of songs already in repertoire that wouldn't have an extra fee.
What advice can you share to help couples pick the right kinds of songs for their special ceremony moments?
First off, I would think about how hands on you want to be.  If the idea of picking songs for your ceremony stresses you out, just leave it to the musicians.  I have a short recommendation list with the traditional and some contemporary songs on it that all work well, so it makes it easy if you want to stay on the beaten path.
If you want to be adventurous, there are a few things I would recommend.  YouTube is a great resource for finding guitar arrangements of popular songs.  If you want to hear how a certain songs sounds on solo guitar, search YouTube for "Solo guitar version of …" and chances are you'll find something!  This can give you a rough idea of how the song will sound.
For the ceremony, you will typically have four or five songs, one for each of these events:
Seating of parents and grandparents, (followed by groom, groomsmen and officiant taking their place at the altar)
Wedding Party (Bridesmaids – sometimes escorted by groomsmen, flower girls, ring bearers)
Bride's Entrance
Unity Ceremony
Recessional
Keep in mind that the songs will have different lengths.  The song for the parents can be longer, three minutes or so.  If you have a song that you want sung, this is a great place for it.
The song for the bridesmaids will be shorter, one and a half to two minutes usually, although flower girls occasionally have their own opinion on how long they should take to walk down the aisle.
The bridal entrance usually last forty-five seconds.  If you are picking your own song, make sure it has a good stopping place within that time. You really want the song to wrap up in a logical place when the bride arrives at the altar.
For the unity candle or sand ceremony, again, a very short song is called for, 30-45 seconds.  Some couples choose to have sung songs in this place, which honestly feels a little awkward.  I think the attention should be on the bride and groom during the ceremony.  If a three minute song is played, the bride and groom spend thirty seconds lighting the candle, then stand around for two and a half minutes while the song plays out.  I personally prefer a short song that simply underscores the candle lighting or sand pouring.
The recessional lasts a few minutes and should be upbeat and happy.  I'm always on the lookout for a good recessional song.  This seems like one of the hardest parts to fill.  The traditional 'Wedding March' by Mendelssohn is a good choice, as is 'Ode to Joy.'  'All You Need is Love' by the Beatles is a very popular choice as well.
Contact info:
https://nashvilleweddingguitarist.com
(615) 336-6413